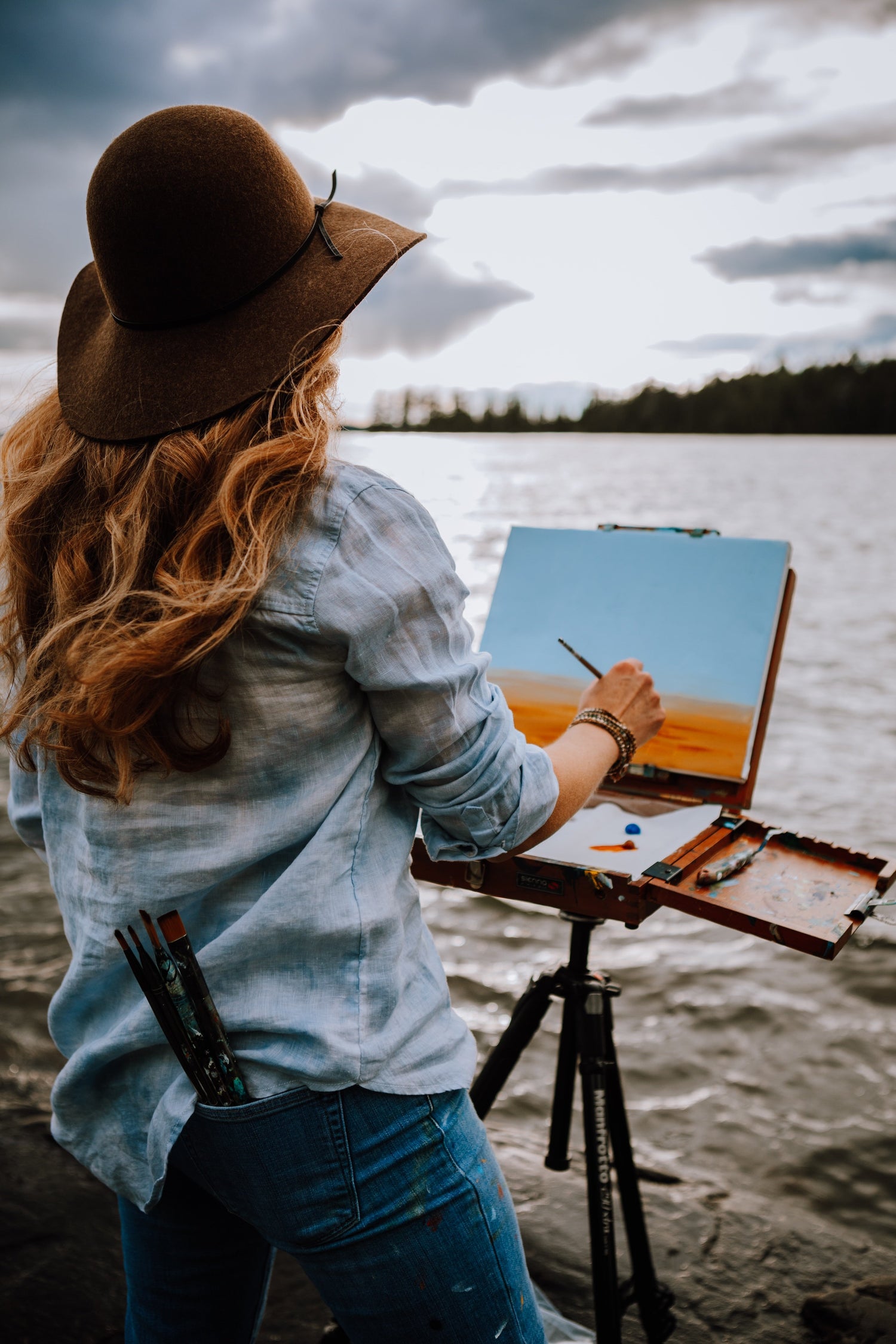 Melissa Jean
I'm an artist who developed roots in a place that drew my soul to it. Surrounding me is a ceaseless wind of ever-changing inspiration. It ignites a passion within, that's fuelled by my deep sense of wonder, and curiosity.  

Inspiration happens everywhere and anywhere to an artist, and it's certainly not limited to one place... but I just can't get enough of Lake of the Woods and surrounding areas, which has been my main source of inspiration and a place I've come to know well over the years. Witnessing sunsets over the lake, crazy pines, the Canadian shield and boreal forests feeds my creative nature.

Add to that the love for a blank canvas and a loaded brush, and we have a perfect storm of creative bliss that won't stop. I crave painting and invention. It opens my studio door each day, and fills my life with adventure. My ideas will probably outlive me, but what ideas I can get down on canvas, I happily share with you.
My Story
Painting is the natural by-product of loving what I see! As a teenager, I lost the vision in my left eye… it was devastating losing my depth perception! I was already a painter, and it made me change the way I saw the world around me. I looked for clues in light and shadow to determine how far away things were. It made me hyper-aware of my surroundings, and incredibly grateful that I still had one good eye to see. I don't take one sunset for granted, and I am thankful for each day I am alive and here to witness the beautiful world we live in.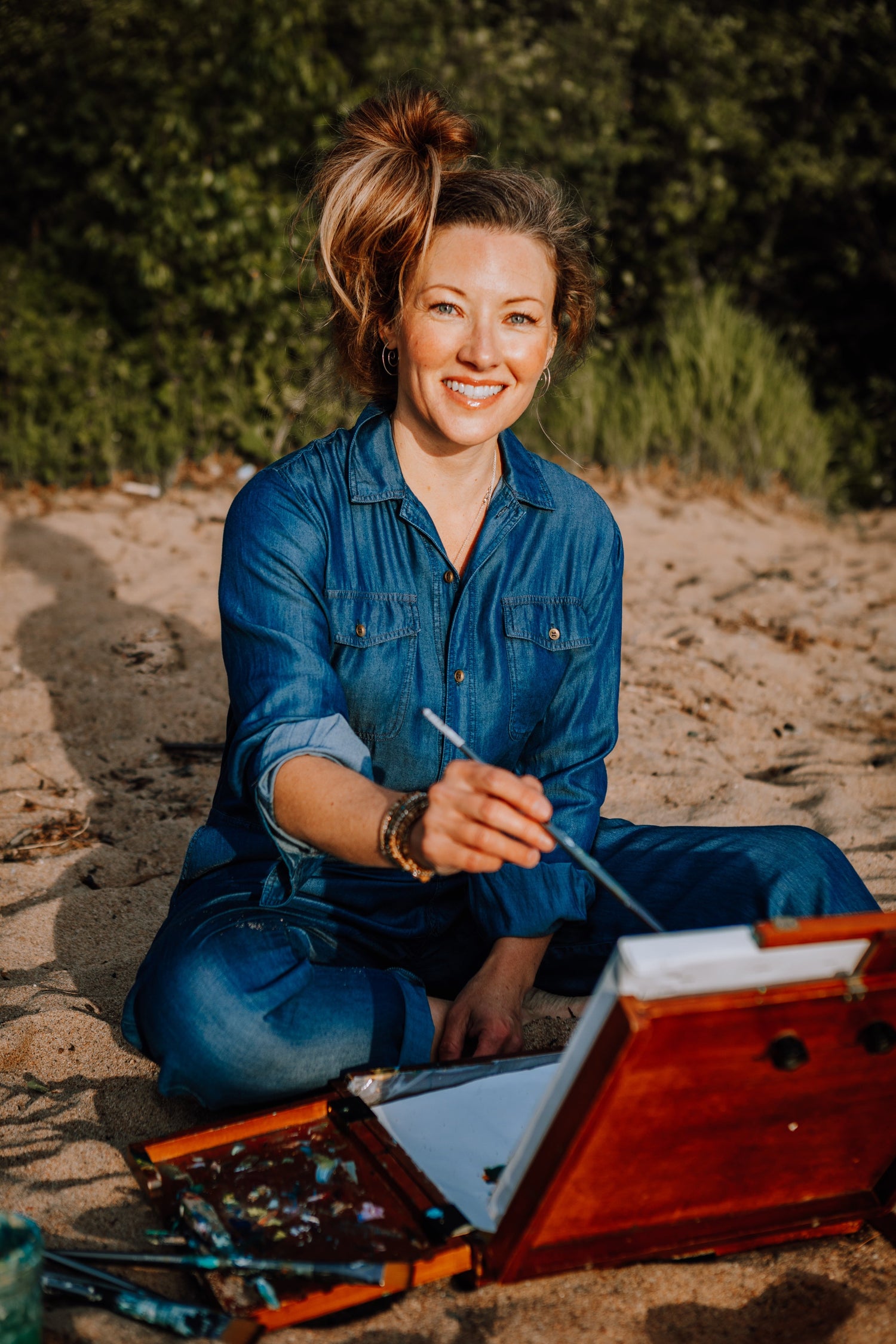 My Art
My art can be found in public, corporate and private collections worldwide, in galleries across Canada, and of course, right here in my studio in Kenora, Ontario.

Call for an appointment to visit my studio to see originals and prints, or to talk about a custom painting.

New inspiration hits every day... so stay tuned for newly added items in my shop!