Custom Artwork
Looking for a custom painting to fit your decor, home or office? To showcase your connections to an area on the lake, to be surrounded by memories of a special place or view, or to custom fit a painting to enhance your space? 
Maybe you're looking for a very special gift for a loved one, a birthday, wedding, anniversary or something unique for a special client.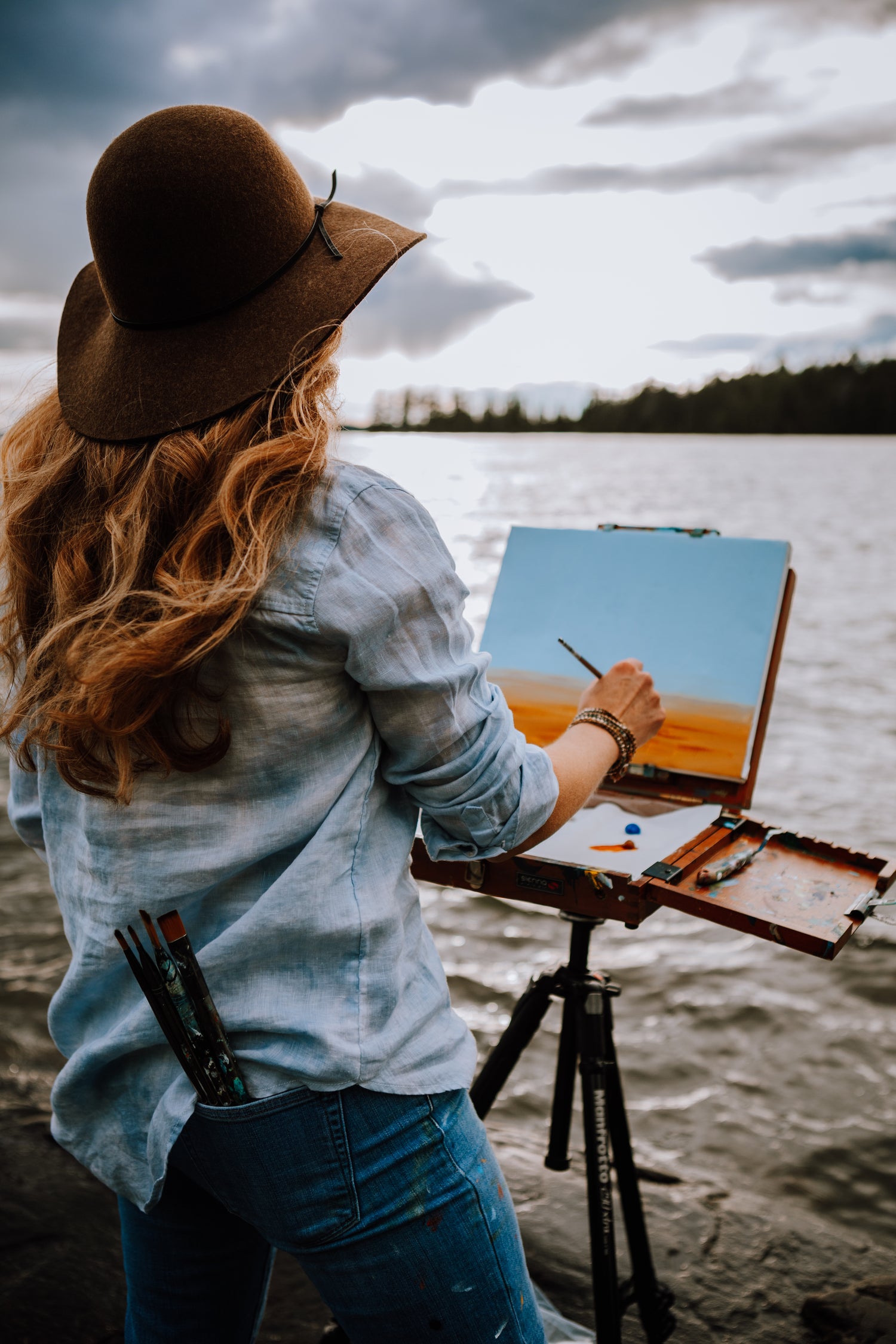 Custom paintings for your home, office or cottage, that reflect your view of the lake. Whatever custom artwork you are interested in... the process is simple.
It starts with an email or a phone call.  Best case scenario is when I can go directly to the space where you would like to hang the painting, or to the place that the subject of the painting will be about, to get a good feel for the area, or both. That way, I can get a sense of the size you need, and look around at the colours you're drawn to, and the woodwork/decor, to make sure the painting will really fit in.  Then we talk about why you love that particular view, or subject matter.  Maybe it's the sparkle on the water, sunrise, a special tree or view.  Just by having an easy-going conversation, I can pick up what really matters to you, taking clues from the conversation to form an idea that will work for your family, house, or cabin. I sketch something on site, take some photos, look at any photos that you may have, and we talk about the idea, coming up with something really meaningful and perfect for your space or gift.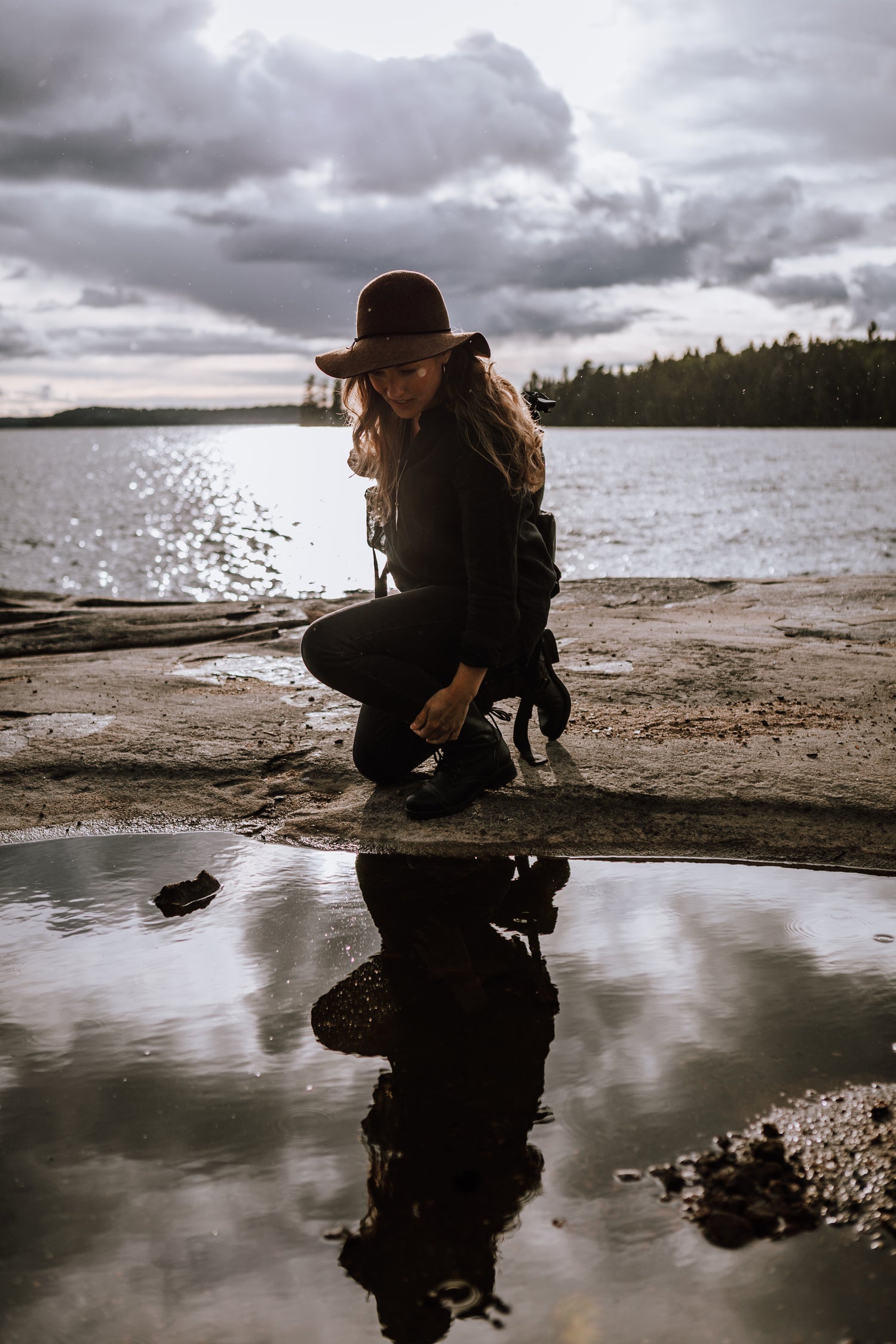 Then I go straight back to the studio and get to work on it. I really become a part of it, take my time to absorb myself fully into the idea, and I think that shows in my work. I also love to experience "lake life" through these new perspectives!
When the painting is finished, I show it to you via email or in person, and if you love it, then you can buy it.  There is no obligation.  This takes the pressure off of both of us. Included in the price is local delivery and hanging of the painting, (if you prefer) I love being a part of that whole process, from idea to hanging!  
I can also work from photographs, via email and phone calls, if it's not possible to visit the location, and have found that that works great too.
To add your name to the Commission List, please call or email me to discuss.
I book one commission/custom painting per month, depending on size, throughout September to May.  So, adding your name to the list will ensure a time when the painting will be completed, unless I am ahead of schedule, then it will be bumped up. I like to have the images and size in advance as much as possible in case I am ahead of schedule.There is a bit of a waiting list for Commissions at the moment, so please contact me directly to find out how long it will be.Can't wait that long? Check out these originals that are available for purchase and pick up/delivery today...
 GALLERIESin Toronto, Quebec City, Montreal and Baie-St-Paul GALLERYin Winnipeg, MB.
Cost Per Size for Original Acrylic on Canvas Paintingscan be found here: Price List
(please note, sizes over 40x60" are subject to a custom stretcher surcharge as well as delivery with trailer/hanging fees)
Check out this Custom ArtWork Gallery for previously commissioned and installed artwork!