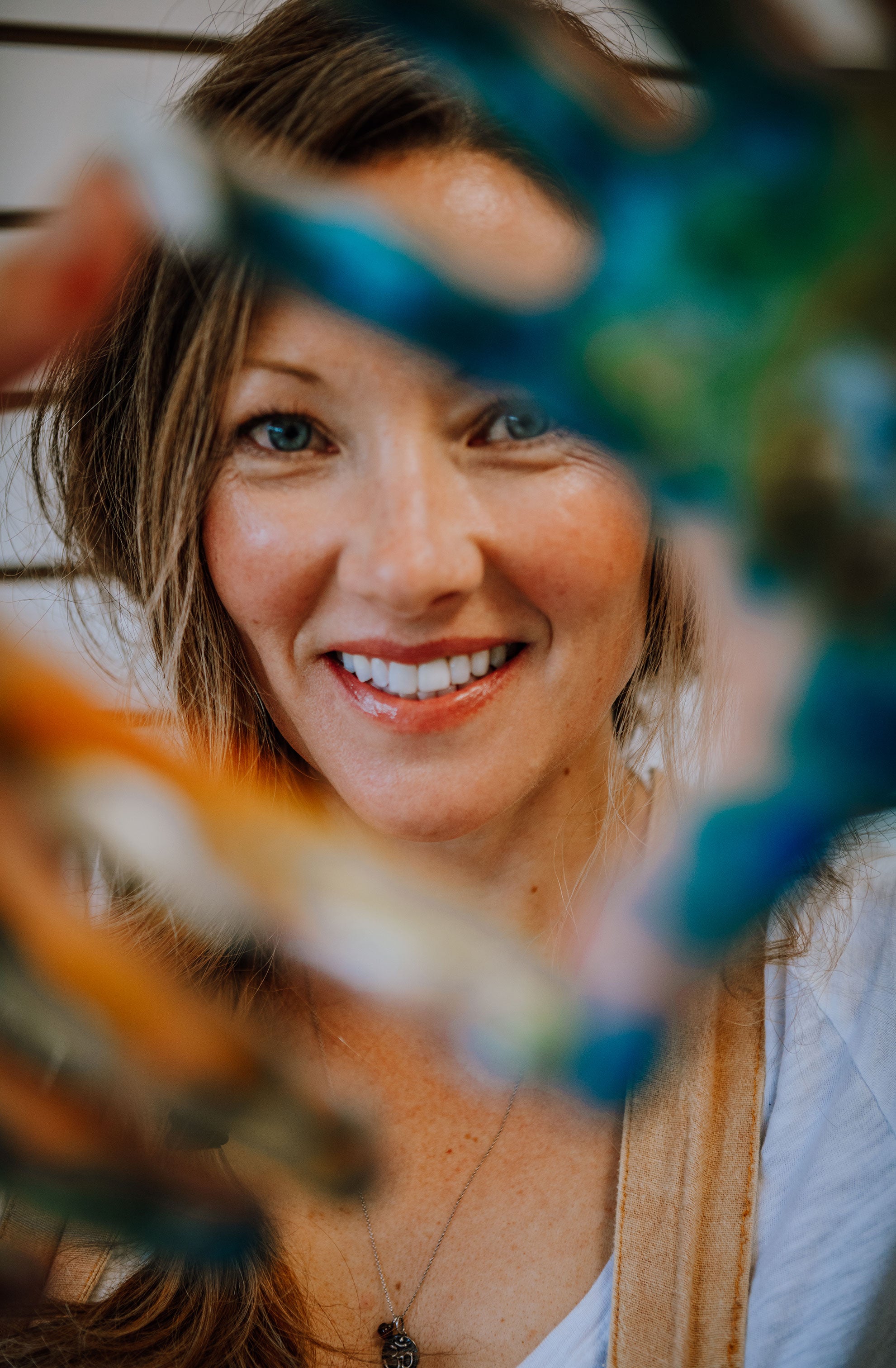 About the Artist
Based in the Lake of the Woods region of Northwestern Ontario, as well as Manitoba (winter studio), Melissa's work transports the viewer to the lake on a warm summer's evening, canoeing on calm waters, or dancing in the rain…. from walking along the beach and skipping stones, to the warmth of a campfire on a starry night. 
Memories and magic moments are captured forever in textured paint and vivid colour on canvas. 
About the Artist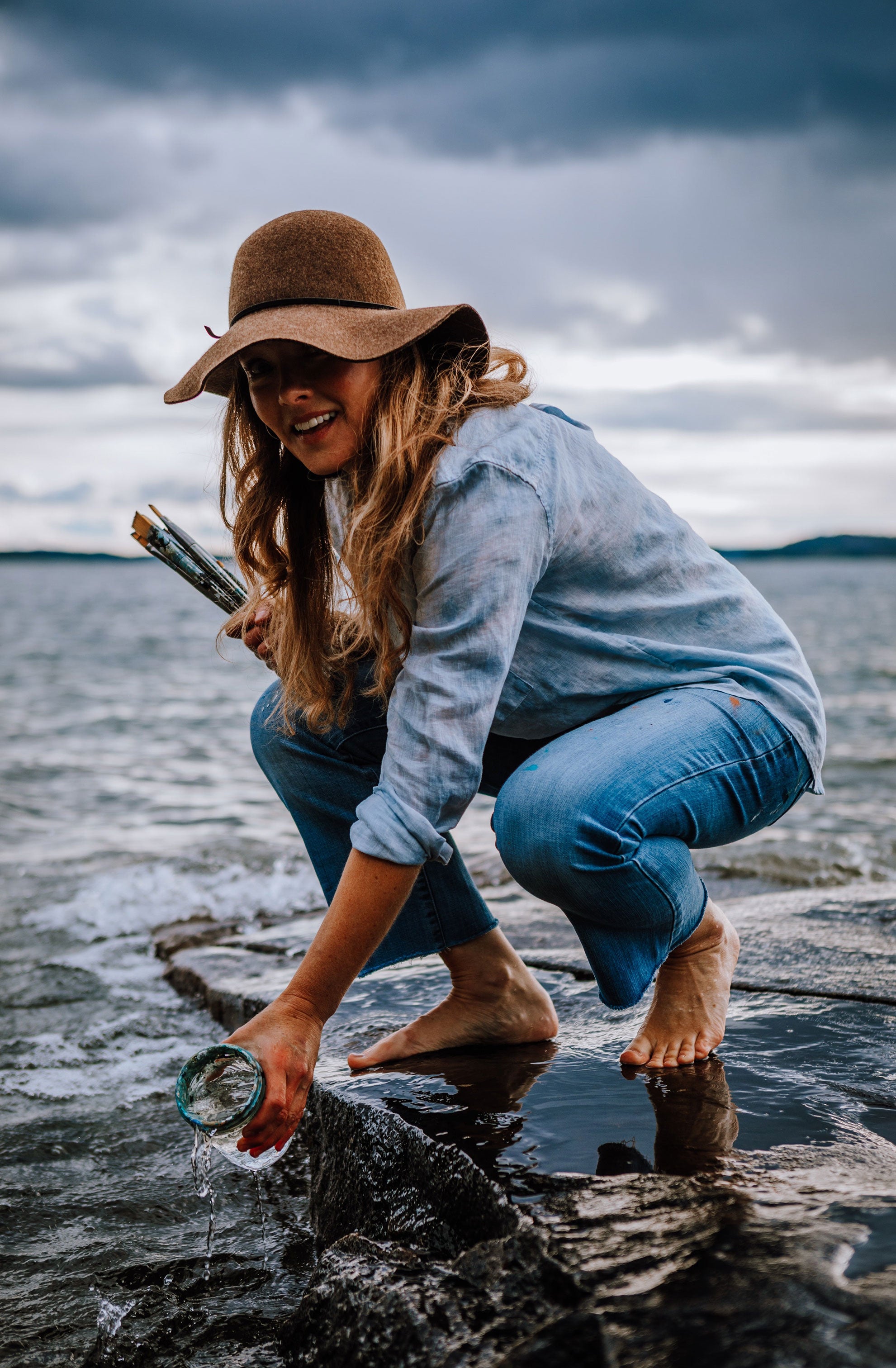 FALL IN LOVE WITH WHAT YOU SEE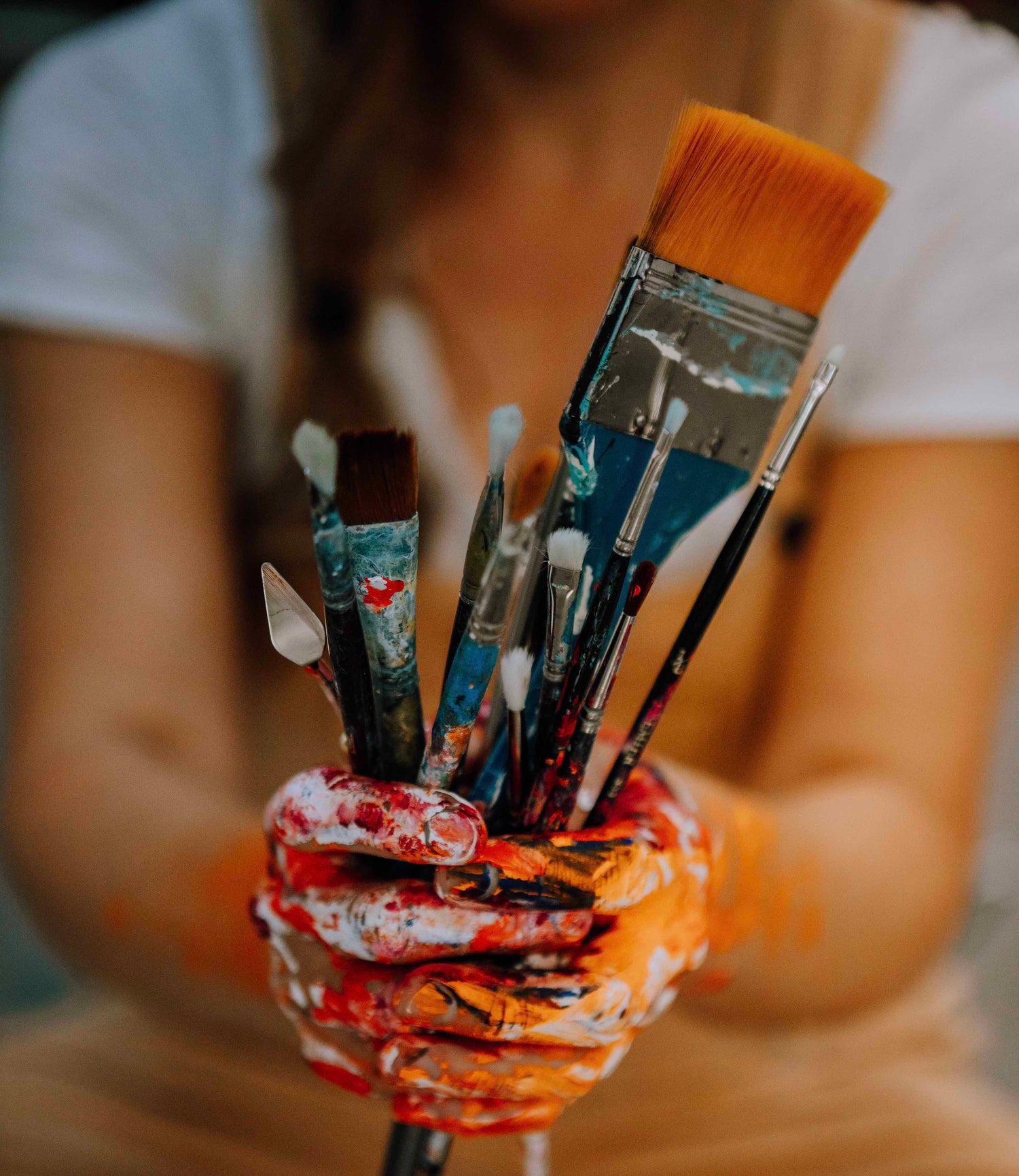 Custom Artwork
Looking for a custom painting to fit your decor, home or office? To showcase your connections to an area on the lake, to be surrounded by memories of a special place or view, or to custom fit a painting to enhance your space? 
Maybe you're looking for a very special gift for a loved one, a birthday, wedding, anniversary or something unique for a special client. 
Learn More
What Others Are Saying
Melissa does extraordinary work
We are so grateful for her attention to detail in every work we have had done so far and in particular, this painting.  We commissioned her to do a work for us of St. Andrews in Scotland which was done from a picture.  Anyone that has been there commented very favourably about how precise every detail was.  We are so grateful for Melissa and her work and would recommend her to anyone knowing she would give more than her best.Thank you Melissa for blessing us and others with your gift of painting.
Visually Stunning ...but more importantly,
spoke to us, our family and our lives!
"We had admired Melissa's work for quite sometime, and a few years ago we had the opportunity to commission MJ for an original piece; we wanted to personalize the feel of one of our businesses. Melissa happily came and saw our space, spoke with us but more importantly listened to our hearts ... somehow MJ was able to translate our space, words and feelings into a wonderful piece that is visually stunning - but more importantly spoke to us, our family and our lives. We since have sold the business - but not that piece; it rests comfortably in our home, bringing good memories and warmth to our souls every time we gaze upon it. It literally is one of our favourite things - forever grateful MJ!"
It was everything we imagined and more!
"We have always loved Melissa Jean's work and had a plan to commission a painting for our wedding anniversary. We approached Melissa with some ideas about what we wanted, and she came over and took the time to discuss our vision with us. She asked a lot of questions and used our comments and photos to create an impressive sketch right there on the spot, that incorporated all of the elements that interested us. When the painting was revealed to us, it was everything we had imagined and more! She was able to bring our abstract ideas to life in a rich and detailed way. Everything about the process was enjoyable, stress free, and made us truly appreciate her incredible talent."
She captured our favourite moments!
"What a fun and satisfying experience! I first came to Melissa with a commissioned painting idea as a surprise for my wife's 40th birthday. As it turns out, a couple weeks later, my wife went behind my back to commission Melissa to do a painting for our anniversary, as a surprise for me! Melissa handled the somewhat awkward situation with grace and ultimately completed the painting early, delivering and hanging "Coffee on the Dock" while we were out of the house, to successfully surprise my wife after all. She captured our favourite moments, it was perfect for us! It hangs boldly in our dining room for all to see."
It's different every time I look at it!
"Melissa's work will not only capture your eye, it will also re-ignite your imagination. We have a custom piece in our house that appears different to me every time I look at it, allowing me to be back in the boat no matter what time of the year it is!"
We enjoy our painting every single day!
"We were blessed to have spent the day on the ice, fishing and having a camp fire on an island on our lake, with Melissa and family last winter. We had talked about getting a painting from her. Fast forward to about a month or so later and while hanging out for a coffee in the studio, I had noticed one of her paintings on the wall was from that EXACT day on our favourite island! I recognized the trees and scene from that day! Needless to say we had to have it! What a special way to remember such a great day and one of our favourite places. We absolutely love it. Melissa Jean is beyond talented. Her composition, colours, and detail are out of this world. When anyone comes over to our home, it is the very first thing they mention and look at. We enjoy our painting every single day!
Thank you Melissa!" 
"I have the joy of having two custom paintings by Melissa Jean.She was able to perfectly capture not only the scene I described but the feeling and emotion that it instilled for me as well.Thank you!"